Technology
The most efficient maize milling technology is the one which is designed according to the quality parameters of the most cost efficient maize that can be steadily supplied over the harvest year.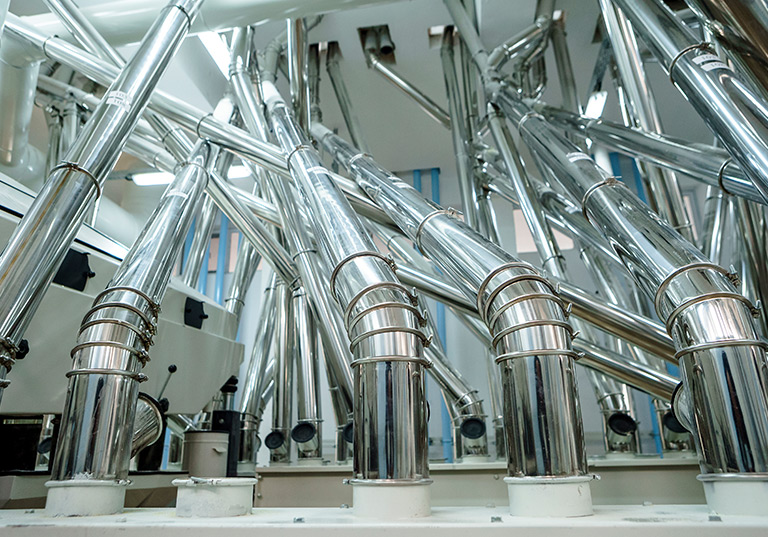 The mill and its 35,000ton corn handling capacity is situated in the very center of the highest quality corn growing region in South and South East Turkey with two harvests in a year. The average total maize crop within 100 km radius of the plant is over 500.000 tons in a single crop year.
Incorporating decades of quality maize purchasing experience and in depth understanding of the highest quality expectations of our clients towards extrusion efficiency, Nuovo Semolina production technology is designed to process the best quality maize in to the most precise grits standards to result in the best extrusion results.
Extrusion and Cereal Grits:
Pre cleaning of maize is done on a multi-layer 100 ton/hour Cleanmax segregator, used at most efficient capacity to ensure the vigorous separation of harvesting impurities such as silica and coarse grain husks and cobs along with the dusts to ensure the mill receives impurity free kernels for precise tempering. The pre-cleaned maize is segregated in 9 x 140 tons in-house concrete silos. A second 25ton/hour, 3 step cleaning ensures separation of finer impurities and metal for the tempering process. The clean maize is tempered in 2 stages and conditioned in 5 x 110 ton in-house silos to ensure the most suitable and stable humidity standards and batch consistency are achieved for the maize to be milled.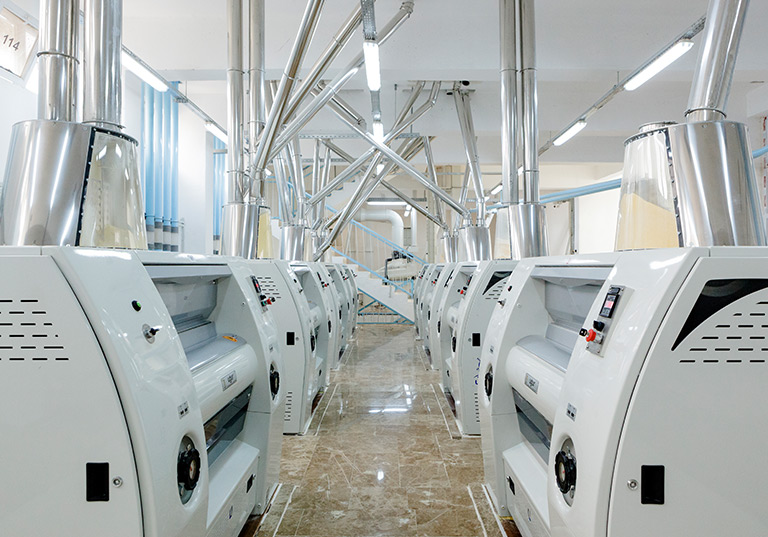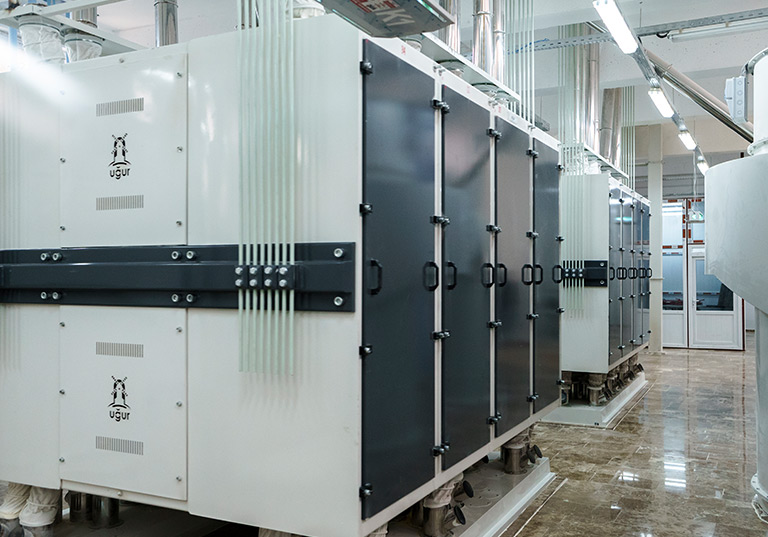 After de-germination a series of air channels and gravity tables in four fractions concentrates and separates the fatty portions of the pre-milled meal. The plant equipped with 13 rollers mills with 2x125 cm rollers and 16 plan sifter passages with 24 sieves each with 200 meters square sieving area stands out for a one of a kind milling diagram capability to produce most complicated granulation targets. All main product roller passages are sent to a total of 8 purifiers supported with maximized air capacity and 6 air channels to result in vividly clean and fiber free products with pan values as low as 0,1% and fat contents down to 0,5 % are achieved in the end product fractions.
The diagram capability and the maximized free capacity of the milling equipment enables the mill to produce 3 maize grits products at once to customized product specifications. Further, the mill is also capable of switching to mass production schedules to separate granulation fractions in to 9 product silos and be able blend them in to precise recipes.